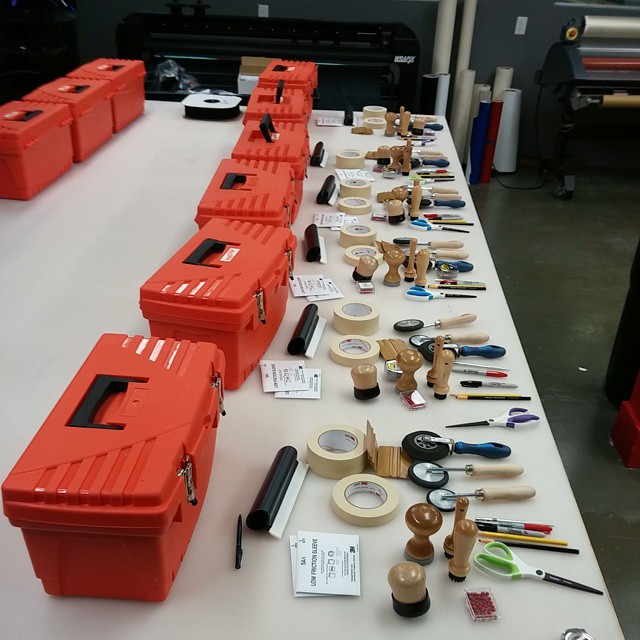 Wrapix Academy is the only west coast 3M Authorized training and testing facility. With over 6000 square feet our training facility is dedicated only to graphic installations. We offer 11 different hands on stations to build and refine skills. Whether you be new to the industry or a seasoned professional, our training classes can be adapted to fit any need.
Having trouble with bumpers or trailers? No problem we have stations and vehicles waiting for you. Never thought of wrapping brick walls? We will teach you and add another surface to your graphic install arsenal.
Don't hesitate call today for more information. Our professional staff will take care of you and make sure you have all you need to succeed in one of todays largest growing industries.
Contact information
phone: 818-433-7548
address:
202 W. Palm ave
Burbank, Ca 91502